Producing culinary occasions to remember


Contact Us
Secret Chef


Producing culinary occasions to remember


Contact Us
Secret Chef


Producing culinary occasions to remember


Contact Us
Secret Chef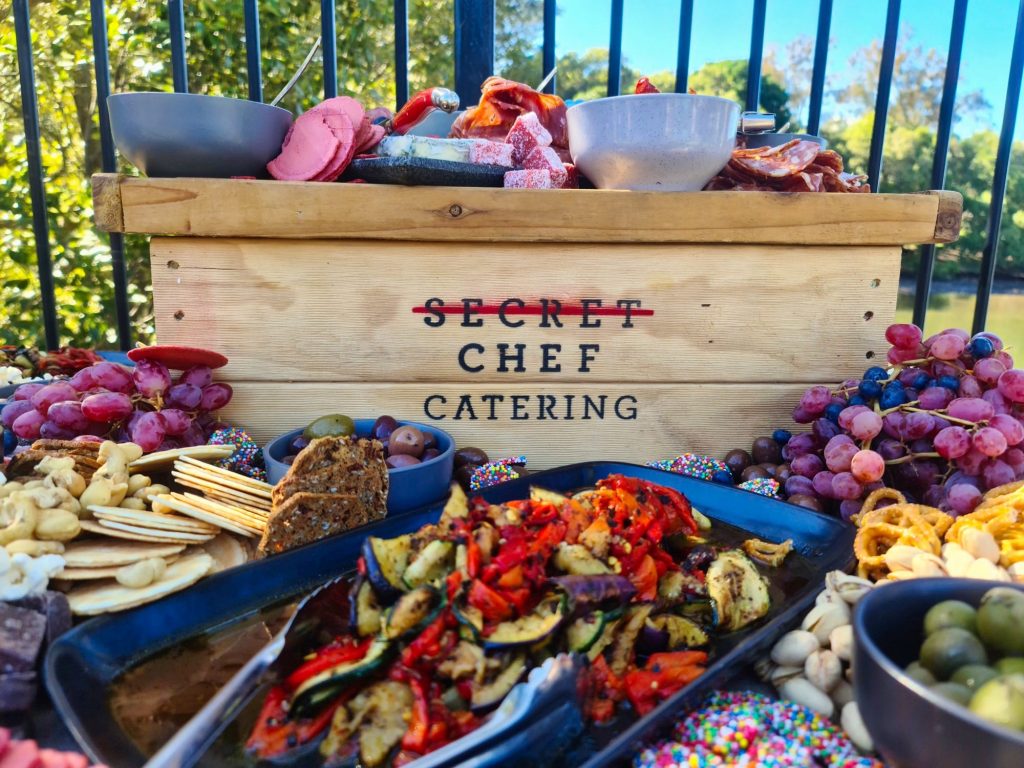 Secret Chef Catering is the 'foodchild' of Kaine and Jade Hunt. They can cater for all occasions from Weddings to birthdays, private dinners and special or themed events by combining their 30 years of chefing and front of house expertise.

Menus

Specialising in local, fresh produce, Secret Chef Catering has developed some great relationships with a diverse range of farmers, growers and fisheries.
Secret Chef Catering, which is based in the Byron Bay hinterland is available to cater for all events in the Northern Rivers of NSW. This will includes areas such as Ballina, Byron Bay to Kingscliffe and the hinterland areas as well as Gold Coast, Sunshine Coast and Brisbane in South east Queensland.
Using this beautiful fresh produce they individually design menus to cater for your special occasion using the cuisine influences of your personal preference from Modern Australia, Asia, Mediterranean, Europe, USA and South America.
Kaine and Jade have been catering for my family and special occasions for years now. Every Christmas, major birthday, graduation or other milestone seems to be a celebration with The Secret Chef. They are a delight to work with. Discuss and plan menus with you in advance. Come up with creative and delicious ideas. On the day they arrive, set up and just get on with it. Minimum fuss but maximum yum!! Then when it's all over and we are in a delicious food-coma the kitchen is tidied up and it's like the fairies have been - everything is even cleaner than when they arrived! We've done beach picnics out of the back of the ute, sit down formal meals for up to 30 with full waiter service and more intimate family meals where everything has been dropped off for me to finish and serve. I highly recommend the dynamic duo!